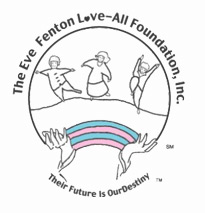 The Eve Fenton Love-All Foundation, Inc.
Grand Central Station
P.O. Box 1258
New York, NY 10163
     On Wednesday, August 26, 2009, the USA Coach Company donated the most innovative and amazing bus tour to inner city kids, hosted by the Eve Fenton Love-All Foundation for kids in need and special needs. What a sponsor! This great humanitarian magic ride for youngsters proved to be fascinating and educational.
     Captain Henry, the duck mascot made the kids feel as though they were on a magic carpet sailing on an ocean of love.
     The bus splashed into the water and brought looks of amazement, cheers and joy. New York City was displayed as a panoramic view with the reflection of the sun on the water illuminating a rainbow in and of itself.
In essence, a fun time, educational, sightseeing journey. Many kudos to our great sponsors.
Sponsors and Supporters:
 
Andrea & Roberto Cannizzo
Creative Thrift Shops
D'Agostino
Delancey Dessert Company
Diego Del Sol Garcia
Duane Reade
Glenn Foods, Inc.
Gristedes
Pepsi Cola Inc.
Park Avenue Post
Principal Business Systems
Quaker Oats
Staples
Tropicana
USA Coach
Joy and laughter are the keys to success.

Vicki Fenton, CEO & President