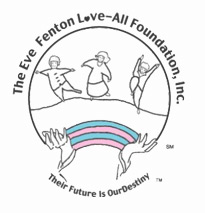 The Eve Fenton Love-All Foundation, Inc.
Grand Central Station
P.O. Box 1258
New York, NY 10163
On September 20, 2008, the Eve Fenton Love-All Foundation hosted our annual Outreach Program at the Hayden Planetarium for kids in need from the Bushwick Brooklyn community. The sun outside the Planetarium reflected a special glow and the celestial exhibits inside the Planetarium illuminated a day of excitement and enlightenment. The prehistoric mammals and museum exhibit brought the science educational factor to the pinnacle of academia for inner city kids.
The tour guides were exceptional. They volunteered their services for this event. Bill Sollecito and Myrella Triana were talented humanitarians who showcased this event with quality service.
After a day of enlightenment, our next mission was special treats, beverages and desserts to be served to our special eager beavers. A student asserted to Vicki, "It's nice to learn by the book, yet it is much better to learn by the real deal in person. Thank you for the chance to go forward."
In essence, "Reach for a star and you will be blessed with a galaxy."™