October 7, 2013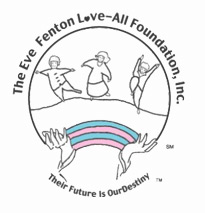 The Eve Fenton Love-All Foundation, Inc.
Grand Central Station
P.O. Box 1258
New York, NY 10163
The October 7, 2013, the Lord & Taylor Shop Smart Do Good event turned oOn October 7, 2013, The Eve Fenton Love-All Foundation hosted an Honoree Fundraiser event at the superior and prestigious Ruths Chris Steakhouse. The event raised funds for cancer, diabetes, neurological and vascular, life-threatening medical conditions in children and young adults. This fundraiser benefitted two New York hospitals and a Brooklyn Foundation for children battling terminal cancer.
In a full seven years, the Eve Fenton Love-All Foundation has hosted one hundred fifty plus events for kids in need and kids with special needs. Thirty-six Proclamations of Honor were bestowed upon our vanguard Foundation. At this special premier event, our Trophy of Excellence was presented to the following: CEO & President of Moet Hennessy, Jim Clerkin, who was the life of this spectacular event with his Irish humor along with his prestigious champagne and imported wine, bringing joy and laughter to one and all. Dr. John Williams, CEO & President of SUNY Downstate Hospital, a doctor, not only of medicine, but of humor as well. For this event, his philosophy was laughter is the best medicine. Lawrence Reynolds, General Manager of TD Bank, helped further that philosophy with joy and laughter, gaining momentum with a captive audience. Our other great honorees were Majority Leader of the New York State Senate, Dean Skelos and Speaker of the New York State Assembly, Sheldon Silver. Both Senators have worked feverishly for, with and by our New York State citizens. And last, but certainly not least, our New York Yankees, and we know that the upcoming year of 2014 will prove to be a banner year for this great home team. Our Honoree, FDNY Captain Kevin Andersen, received a Merit of Achievement Award from the Foundation. He is a proven certified angel. To know this humanitarian is to love him.
Bob Greenberg and Joe Bevilaqua kept us in none stop laughing mode. Bob was a great MC, stimulating with spontaneous combustion every minute. The divine gift of the clergy from Temple Emanuel, Rabbi Joshua Davidson, was in attendance. A very lovely, vivacious guest by the name of Emily Mourad, a great friend and adopted relative to our Foundation, was a guest who displayed her humanitarian personality to the nth degree. Suki Merali and Babu Khalfan, from Signs and Decal, as photographers they assisted the Foundation with their craft. Our great Harry Zayas and his friend, Marcos, were outstanding in their efforts by making sure that the program for this event was well targeted to its ultimate goal.
The silent auction table stole the show. It displayed the Who's Who from great companies and restaurant chains and more than one could fathom for this innovative, prestigious and deluxe table. There are several prestigious sponsors who requested not to be listed. The rest are included below:
| | |
| --- | --- |
| Anzie Jewelry Creations | Carolee Jewelry |
| Ben's Deli | Champion Courier |
| Bulova Watch Company | Chariol |
| Crislu | National Hockey League |
| Delmonico's Restaurant | New Elegante Car Service |
| Duane Reade | New Jersey Devils |
| Estee Lauder/Donna Karan | New York Fire Department |
| Face Stockholm | New York Giants |
| Ferrero USA | New York Health & Racquet Club |
| John Barrett Salon at Bergdorf's | Pollini |
| Jonevon Furs | Quest Creations |
| Le Cirque | Rock of Ages |
| Majorica Jewelry Creations | Swarovski |
| Matles Florist | Valera Global Limousine |
| Michael Kors | Viktor & Rolfe Perfume |
| Moschino | Whole Foods |
Ruths Chris created a paradise and assembled room making the best event this side of heaven. Thank you, Ruths Chris and Farah, for the best of the best. Ferrara Café & Bakery donated a mouth watering and decorative cake that covered an entire table. Veniero's Bakery had the most delectable, tasty Italian pastries.
Our Honoree Fundraiser was considered the mother of our Honoree Fundraising events last year, however, 2013 won the prize of a full seven years regarding a labor of love. Our vanguard track record regarding successful events is a history lesson in and of itself. Eve Fenton's philosophy can be stated as, "Reach for a star and you will be blessed with a galaxy" TM and we have had an overwhelming count of over one hundred fifty outreach events that have been acclaimed a huge success. The Eve Fenton Love All Foundation's outreach programs are synonymous with excellence and deliver a window of opportunity for our future generation.

Vicki Fenton
CEO & President