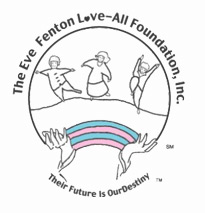 The Eve Fenton Love-All Foundation, Inc.
Grand Central Station
P.O. Box 1258
New York, NY 10163
www.evefentonfoundation.org
On Monday, October 12, 2015, The Eve Fenton Love-All Foundation hosted the mother of all 2015 gala honoree fundraisers. Ruths Chris Steakhouse presented a miracle of delight for one and all. Our Vanguard Humanitarian mantra was fulfilled presenting life, liberty and the pursuit of happiness for humanity and our future generation. The EFLAF navigates state of the art empowerment and enrichment programs.
An oversized thank you is extended to our Secretary on the Board of Directors, and Director of Community Relations, Helen Day, for her dedication above and beyond in getting out our invitations and emails in an expeditious fashion for the event. A special thank you goes to James Marchignoli, acting Foundation COO, a very astute angel with documents, by working with us with great expertise. Alan Zayas, from the D'Agostino Supermarket chain and his wife, Miriam, and their daughter, super-star, eight year old Destiny, walking the humanitarian road with me at this super event. Notwithstanding, our web site Director and Board Member, Neil Collins and his son, for making a qualified difference.
James Davis, of the FDNY, accepted the Trophy of Excellence for FDNY Commissioner Daniel A. Nigro, who could not attend due to the passing of his father and our prayers of sympathy were extended to the Commissioner and his family. Aeffe, USA was presented with a Trophy of Excellence. One of their top designers, Moschino, is the incomparable designer with the creative flair for elegance. - a design history that speaks for itself. Laura Mercier was presented with a Trophy of Excellence. A woman's best friend for face and body lotion, fragrances and more. The active feeling of youth personified with their optimum products. A love story in and of itself. Duane Reade was presented with a Trophy of Excellence. A member to our family dating back to my grandmother - decades of love, affection and loyalty to the best drug store.
Ruths Chris Steak House was presented with a Vanguard Humanitarian Award. Ruths Chris is the restaurant that showcases prestigious quality food and service that is the best of the best for one and all. Lt. John Errico, of the FDNY, accepted a Vanguard Humanitarian Award. A Vanguard Humanitarian Award was presented to the Bulova Watch Company. They donated a prestigious elegant gift of an on time precision watch for keeping time in multiple time zones. CRISLU Creative Jewelry Company was presented with a Vanguard Humanitarian Award. They are noted for their optimum distinctive quality, all over the world. Craftsmanship that cannot be challenged. A Vanguard Humanitarian Award was presented to the vanguard humanitarian New York Yankees. Their humanitarian team will always remain in the hearts of millions of fans. They are a special super team of players in all endeavors. Dr. Alejandro Berenstein, our Foundation's Executive Medical Director was presented with a Vanguard Humanitarian Award. This physician is renowned around the world with his dedication to humanity. Dr. Joshua Davidson of Temple Emanu-El was presented with a Vanguard Humanitarian Award.
The entertainers were superb. Bob Greenberg and Joe Bevilacqua performed with spontaneous combustion. Laughter flowed throughout the night. Lori Bevilacqua was the professional photographer for this star studded evening. Joel Landy, our special guitar vocalist, wrote and produced our Foundation theme song, "Anyone Can Do It," and gave an awesome and incredible performance. His life was on the line, just two months before the event having been run down by an automobile. Joel was in the hospital for an extended period of time and went through a very serious operation. Joel composed a song that held us spell bound by thanking a higher force for giving him life and surviving with the many challenges that he faced. The last song stated it all, "this land is my land, made for you and me."
The gourmet food that was served was above and beyond. A special thank you to Ferrara Bakery for the super special cake entitled, love, laugh and be happy and for Veniero's Bakery for their scrumptious canolis. Moet & Hennessy provided imported red and white wine and champagne rounding out the gala event with the best spirits in this world, but the best spirit of love came from CEO and President, Jim Clerkin. Jim is one of the best humanitarians. I have been pleased to know him as a divine gift for many years. We presented Jim with a Vanguard Humanitarian Award. Seasons Supermarket sent over special dessert delights known as rugalach. They are humanitarians for all seasons.
A high end thank you to Valera Global Limo Service. Their chauffeur driven car service is the best in town. Respect and unbeatable quality service is their logo, which they live up to with integrity to one and all clientele. Thank you for being an on time service and donating the transportation for this event to our Foundation. You are the best of the best transportation limo service.
Some of the prestigious donations for our silent auction table are as follows:
Anzie Jewelry Creations
Ben's Deli
Bulova Watch Company
Carmine's Restaurant
Carolee
Delmonico's Restaurant
Face of Stockholm
John Barrett Salon
Jonevon Furs
Keen's Restaurant
Laura Mercier
Majorica Jewelry
Moschino
Mustang Harry's Restaurant
National Hockey League
New Jersey Devils
New York Giants
New York Yankees
Patsy's Restaurant
Quest Creations
Ruths Chris
Swarovski
Victor & Rolfe Perfume
Weatherproof Garment Co.
There were many certified angels with documents who donated not only items for the silent auction table, but rendered their services for this special event.
The Eve Fenton Love-All Foundation has many enterprising new dimensions for 2016. Our optimum outreach programs will empower the future generation of young entrepreneurs to the pinnacle of success. "Reach for a star and you will be blessed with a galaxy, TM" by Eve Fenton.

Vicki Fenton, CEO & President