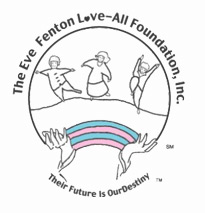 The Eve Fenton Love-All Foundation, Inc.
Grand Central Station
P.O. Box 1258
New York, NY 10163
On Thursday, May 5, 2011, the Eve Fenton Love-All Foundation celebrated Mother's Day at St. Luke's Hospital in the Child Life Unit. Maryanne Verzosa, the Special Events Coordinator, was a delight to work with before, during and after the event.
The day reflected bright sunshine which navigated into a memorable and successful event for kids battling formidable and life threatening medical conditions. FDNY, Lt. Frank Minetta and FDNY mascot, Hot Dog, were at their best. Now, laughter rang high with our great comedians Robert Greenberg and Jonathan Smith. One and all were in the joy and laughter time zone.
We presented a beautiful trophy to our long term supporter Congressman Charles B. Rangel for his outstanding work in the New York community. Isaiah received the trophy for Congressman Charlie, due to the fact that the Congressman was commemorating an event at Ground Zero with the President and other governmental officials on that very day.
Thank you to the great humanitarian sponsors: Veniero's Pasticceria and Café, Domino's Pizza, Kozy Shack, Glenn Foods Inc., Ferrero USA, New York Health & Racquet Club, Broadway Comedy Club, Duane Reade, FDNY, PepsiCola Company, Heavenly Delights.
A gigantic thank you to our photographer and videographer, Mike Mabes and Kevin Quinn who assisted Vicki in this great undertaking.
Mothers are dedicated souls who protect and guide kids to their future success. Blessings to all mothers on this very day and thereafter.

Vicki Fenton, CEO & President