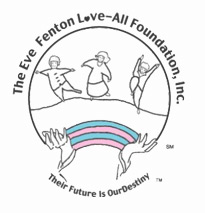 The Eve Fenton Love-All Foundation, Inc.
Grand Central Station
P.O. Box 1258
New York, NY 10163
Dear Vicky Fenton:

On behalf of St. Luke's Pediatrics, I just wanted to thank you and all the volunteers of The Eve Fenton Love-All Foundation for the very special holiday event you organized on May 5th, 2011. It's never easy being in the hospital, especially for children and families during the holidays. Luckily, we have thoughtful and generous individuals like yourself and your volunteers to help make the hospitalization experience easier for our pediatric patients and their family members. Everything from the pizza party and the entertainers, to the special visit from FDNY mascot, Hot Dog—was simply above and beyond amazing. We look forward to continuing this wonderful relationship and celebrating future events with you.
Sincerely,
Maryanne Verzosa MS, CCLS
Coordinator of Child Life Services
Child Life Specialist
St. Luke's Hospital
1111 Amsterdam Avenue, 5W-140 Pediatric Dept.
NY, NY 10025
212-523-3526