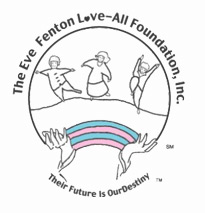 The Eve Fenton Love-All Foundation, Inc.
Grand Central Station
P.O. Box 1258
New York, NY 10163
     On Tuesday, December 7, 2010, the Eve Fenton Love-All Foundation hosted a memorable holiday party for children and young adults in the pediatric intensive care unit and a room was designated for the pediatric clinic. This party will long be remembered by the kids as a day of laughter and joy. The food and the desserts were considered as a blockbuster journey into paradise. Thank you and love to our dream team food sponsors: Ben's Deli, Blondie's Restaurant, the Bread Factory, Carmine's Restaurant, D'Agostino's, Ferrara's Bakery & Café, Gristedes, Justino's Pizza, Kosher Market Place, Ruthy's Bakery, Second Ave. Deli, Veniero's Pasticceria & Caffe, Quaker Oats & Tropicana.
     The incomparable entertainers did a spectacular job: Fortune Teller Garlique, also known as funny man Robert Greenberg, Comedian Jonathan Smith, Hot Dog from the FDNY and FDNY Lt. Steve Reisman. The professional photographers, Jim Manley and Aubrey Lloyd Hattingh are given plaudits for their spectacular work and Oypin Chin assisted in the photography process. Needless to say, Roosevelt Hospital PR Carol Ripatano as the Christmas Carol did a great photo shoot for the hospital. Thank you to our volunteers, Ashley Vilani and Daniel Luna, who walked the humanitarian road with our Foundation.
     A great presentation of a Proclamation of Honor from Brooklyn Borough President Marty Markowitz was delivered and presented to our Foundation by Tazzim and Babu Khalfan, members of the board of Directors of the Foundation and Dream Team sponsors. This represents our twentieth governmental proclamation in just five years. A great culmination and honor to the Eve Fenton Love-All Foundation. The core of our Foundation is a quality Valentine of love, inspiration, strength and eventual success for kids in need and kids with special needs.

Vicki Fenton, CEO & President