December 16, 2013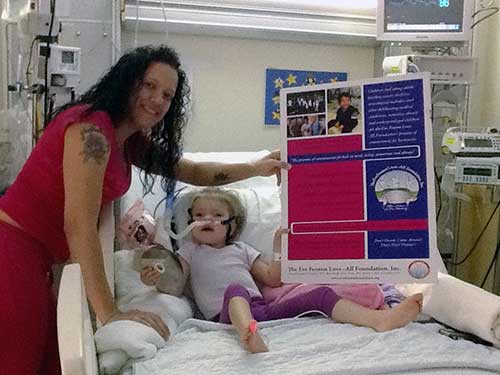 Roosevelt Hospital
1000 Tenth Avenue
New York, NY 10019
Dear Vicky,
     The party was a huge success. Thank you so much for the food and gifts. The children and families were excited to have such a great spread. It is due to efforts like yours and the Eve Fenton Love All Foundation that can turn an often difficult hospitalization into something with a happy and joyous memory.
     During the holidays it is hard enough to be admitted to the hospital however, because of events like a holiday party we are all reminded of the true spirit of the season.
     Once again on behalf of the staff, children, families, of the pediatric intensive care unit and The Institute of Neurology and Neurosurgery we appreciate your generosity at this event and throughout the years.
Sincerely,
Genevieve Lowry M.Ed, CCLS
Certified Child Life Specialist
PICU/INN