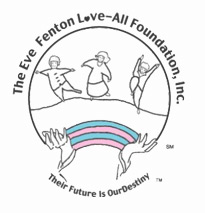 The Eve Fenton Love-All Foundation, Inc.
Grand Central Station
P.O. Box 1258
New York, NY 10163
On March 3, 2009, a rebirth of financial literacy was presented to the students from Baruch College and high school students taking college classes to further their educational background and present a successful future generation. All the dissertations at this great event that were presented to these eager and self motivated young adults, gave them an insight that the economy may be at a low point, yet the future holds the key to success with a foundation of determination to navigate and be well targeted for future success.
A well deserved thank you to the following experts in the field of finance who presented a very comprehensive insight as to our economy and what the future will bring: Steve Wheeler, Educational Director of the NYSE, Daniel Kamelhar of Baruch College, Bill Dobrow of Ameriprise and the Foundation's financial consultant, and Bill Pisani of CNBC.
Monumental success is extended to all the attendees who enjoyed a very informative Financial Literacy Event to shape their future lives and walk the avenue of future enlightenment.

Vicki Fenton, CEO & President