December 10, 2013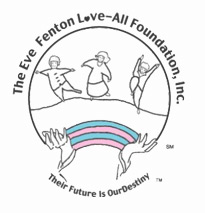 The Eve Fenton Love-All Foundation, Inc.
Grand Central Station
P.O. Box 1258
New York, NY 10163
     There was an overwhelming student and parent turn out for the Eve Fenton Love-All Foundation Financial Literacy outreach program held at PS 111 in Manhattan on December 10, 2013. This financial journey navigated a preliminary foundation for Financial Literacy directed to our nine and ten year old fourth grade students. Larry Reynolds, an administrator for TD Bank, presented a super, renaissance, state of the art, financial career structure, targeted to future goals. Wow! What a motivated, inspirational and innovative journey.
     Notwithstanding the gourmet treats and food for a catalyst to the students, both energizing and absorbing the financial material and the future goals. The TD Bank endeavors set the wheels in motion along with sealing in the knowledge set before them. It was a period of enlightenment for one and all.
     Our Foundation's agenda encompasses many creative and diversified outreach programs, providing a kaleidoscope of health, nutrition, financial, museum and physical education events from babyhood to middle school, high school and college. All of our events have been a proven success for our future generation.
     "Reach for a star and you will be blessed with a galaxy." ™

Vicki Fenton
CEO & President