February 26, 2013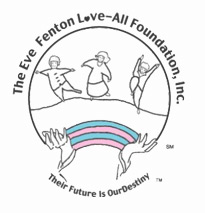 The Eve Fenton Love-All Foundation, Inc.
Grand Central Station
P.O. Box 1258
New York, NY 10163
     On Tuesday, February 26, 2013, a Valentine's Day of Love event was held at Roosevelt Hospital Pediatric Unit, which included, first and foremost the Pediatric Intensive Care Unit; Neuro-Pediatric; Pediatric Dental Clinic; Emergency Unit; OB-GYN; and Pediatric Development Delay Clinic. Wow! What an undertaking for the staff, Kelly from the FDNY, FDNY mascot Hot Dog, Adam Auslander, the clown. Our favorite comedian, Bob Greenberg, was unable to attend due to an unforeseen matter. However, he called and joked around with a couple of the patients over the phone. That shows us that if you are unable to provide happiness in one way, there is always an alternative measure.
     Our Dream Team food and gift sponsors were unbelievable with the best of the best in food. An oversized thank you to Carmine's Restaurant; Famous Famiglia Pizza; Abitino's; the Bread Factory; D'Agostino's; Gristedes; Siggi's Yogurt; Cascade Restaurant; Kosher Market Place; Season's and Ferrara USA. Many sponsors provided gifts: Duane Reade; PepsiCo; Pepsi Cola Bottling Company; Principal Business Systems, the New York Yankees, Broadway Comedy Club, the New York Health and Racquet Club; FDNY and prestigious jewelry companies, fashion houses, restaurants and more. New sponsors include Delmonico's Restaurant Group and the New York Mets.
     A special thank you to Ingrid Ordonez-Street and her assistant, Genevieve Lowry of Roosevelt Hospital for their supervision of a huge undertaking and personal and loving care; thereby making this event a huge success.
     This day was especially created in the celestial body for Roosevelt Hospital.
A Valentine of love for one and all

Vicki Fenton, CEO & President