July 22, 2012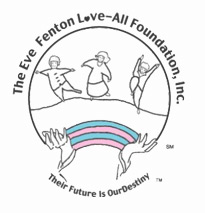 The Eve Fenton Love-All Foundation, Inc.
Grand Central Station
P.O. Box 1258
New York, NY 10163
On July 22, 2012, the sun shone on the great New Jersey Specialized Children's Hospital, where all the children and family members waited for our arrival with anticipation of a day filled with joy and laughter. The event included a comedian, great gourmet food, treats and favors. Not withstanding, gifts which brought a myriad of happiness and smiles.
Our dynamic comedian, Mike Torres, generated laughter, not only for the children, but for the adults as well. Babu Khalfan, a member on our Board of Directors and Chairman of Signs and Decal Inc. proved to be a super photographer with a specialty of innovative photographic ideas. Babu's sister-in-law, Suki, was present with a sea of love for children. Additionally, Harry Zayas, donated a wealth of assistance to our Foundation with Mohammed from Cascade Restaurants whose immeasurable help proved to be a support level.
The food was incredible with a kaleidoscope of the culinary arts and all that one could desire. The families and some of the children (most of the children had feeding tubes) enjoyed gourmet treats from Famous Famiglia, Abitino's, Carmine's Restaurant, New Jersey Pepsi Company, Siggi's Yogurts, Cascade Restaurant, D'Agostino's, Gristedes and more. Gifts from Phantom of Broadway, Principal Business Systems. NY Health & Racquet Club, Broadway Comedy Club, Tropicana, Quaker Oats, and Pepsi Cola Company.
Rayna Correia, a very dynamic lady, made sure that this event navigated to a success for all these special children and their families. The photos that were taken indicate that this day was a successful memory day for one and all.
With a Valentine of love for humanity,

Vicki Fenton, CEO & President

Contact Number: 212 977-3748 (9AM - 12PM)
Message Service: 212 465-2552
hjd