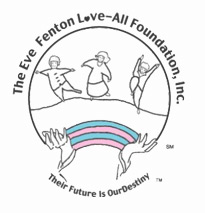 The Eve Fenton Love-All Foundation, Inc.
Grand Central Station
P.O. Box 1258
New York, NY 10163
On May 5, 2009, Lord & Taylor featured a Charity Day for many charities. This day showcased Lord & Taylor at its best with great discounts on all store items. A very altruistic and competent Lord & Taylor PR Coordinator, Brianne Planko, made sure that Westfield, NJ proved once again that every festivity, discounts and special discounts were not only a blessing but a kaleidoscope of Lord & Taylor's greatness for one and all. Our very own member of the Board of Directors, Scott Liroff, did a great job representing The Eve Fenton Love-All Foundation. His sales ability and love of humanity is shown with his creativity and capability.
Once again, thank you, Lord & Taylor for your unending devotion and determination to uphold the Eternal Flame of Life for humanity. May you thrive and succeed with another hundred years to the pinnacle of greatness.

Vicki Fenton, CEO & President