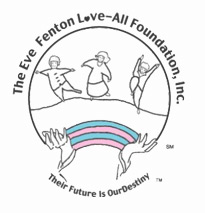 The Eve Fenton Love-All Foundation, Inc.
Grand Central Station
P.O. Box 1258
New York, NY 10163
On April 7, 2009, the Eve Fenton Love-All Foundation celebrated an all day Lord & Taylor Charity Event with other charities. This was our first Lord & Taylor event on Long Island. From the very first moment we took on the humanitarian venture, Sarah Pfau, Lord & Taylor's PR Coordinator assisted us by her dedicated, competent and cheerful attitude. Our very own, Helen Day, along with Vicki, did a spectacular job with the ticket sales.
The Lord & Taylor Department Store had festivities the entire day with huge discounts. The Charity Day turned out to be a proven success for one and all. Thank you, Lord & Taylor and a very special Sarah for your never ending humanitarian spirit.

Vicki Fenton, CEO & President