December 1, 2011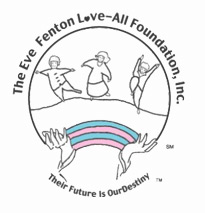 Daniel Kamelhar, Baruch College
The Eve Fenton Love-All Foundation, Inc.
Grand Central Station
P.O. Box 1258
New York, NY 10163
     On December 1st 2011, the students enrolled in Magen David Yeshivah High School's Holocaust elective had the privilege of visiting the Museum of Jewish Heritage in Battery Park. This was a unique opportunity given to us by the Eve Fenton Love All foundation. This is the third year in a row we have had the opportunity to bring the class room to life. After spending weeks learning Holocaust history and reading various documents and testimonies, we were looking forward to encountering visual images that would complement what we discussed in the classroom. The trip to the museum exceeded our expectations. From the beginning our guides facilitated discussion and ensured that we would feel comfortable asking questions and making observations as we walked through the museum.
     We began the tour on the first floor and had the opportunity to look at the artifacts representing Jewish life. Seeing wedding dresses and a prewar Sukkah helped us to remember how rich the Jewish past is and how much has changed, yet how much has remained the same. It was a great introduction to the exhibit on the Holocaust as it made us focus on how much we lost during the war. Students were especially excited to see artifacts from Aleppo, Syria, as many of them had ancestors who lived in Aleppo.
     It was on the second floor that we spent most of our tour. Our guides took us through the exhibit and allowed us to discuss some of the artifacts that were familiar to us from what we learned in class. They were also happy to explain the parts of the exhibit that we were less familiar with. In these conversations we were able to draw connections between what we were seeing and what we learned. After spending much time in the classroom discussing Propaganda, Kristallnacht, the Ghettos, Mass Murder and Resistance, the images and artifacts in the museums stimulated conversations and inspired the students to look more deeply into the concepts that had learned. This trip helped to solidify what we learned in the classroom, to broaden our perspective and to expand our knowledge.
     It is programs like this that the Eve Fenton foundation runs that allows the students to truly engage in the real understanding of what the holocaust really was, not just read it out of a book, but to truly see and touch real artifacts that survived.

Vicki Fenton, CEO & President