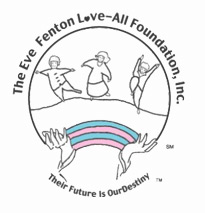 The Eve Fenton Love-All Foundation, Inc.
Grand Central Station
P.O. Box 1258
New York, NY 10163
On December 15, 2009, a Holiday event for the Chi Lifeline Foundation was held in Brooklyn. This memorable outreach program proved to be very rewarding for children and young adults with life threatening medical conditions. We brought a number of items such as desserts, gift certificates, holiday treats and games to make this a season of miracles mission bringing joy and laughter to kids with special needs and their families. The mission can be described as unbeatable, in that, it showed giving of oneself for seriously ill youngsters to support the Eternal Flame of Life for kids with special needs.
Thank you to one and all great sponsors for their benevolent donations to these special youngsters. In essence, this outreach program is truly a miracle.

Vicki Fenton, CEO & President