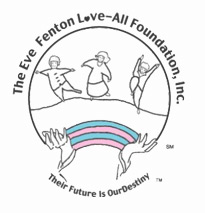 The Eve Fenton Love-All Foundation, Inc.
Grand Central Station
P.O. Box 1258
New York, NY 10163
     On Tuesday, September 15, 2009, the Eve Fenton Love-All Foundation hosted our Fiftieth Golden Jubilee Fall Harvest Event at Mt. Sinai Hospital. Our Foundation has established the title of being the dynamo foundation with the fastest track record in the nation. For three and a half years we have had fifty successful events, governmental support with thirteen Proclamations of Honor and our last tribute was placed on Congressional Record in Washington, DC by US Congresswoman Carolyn Maloney.
     Our Dream Team sponsors donated gourmet food, desserts and entertainment. We will feature a super video clip on Facebook which will showcase the fun packed Fall Harvest Event.
     Kudos, applause and tributes to our Dream Team Sponsors. The great humanitarian sponsors are the following:
Andrea & Roberto Cannizzo
Anne Klein
Arties Deli
Avanti Nails & Spa
Bread Factory 935 Broadway
Broadway Comedy Club
Bulova Watch Company
Cache
Creative Thrift Shops
D'Agostino
Delancey Dessert Company
Dominos Pizza 110 St. & 3rd Ave.
Duane Reade
Elizabeth Arden
Ferrara Bakery & Café
Glenn Foods, Inc.
Gristedes
Korn Bakery
Kozy Shack
Matles Florist
Nail Stage 915 8th Ave.
Natural Gourmet Institute
New Jersey Devils
New York City Fire Department
New York Giants
New York Health & Racquet Club
Park Avenue Post, Inc.
Pepsi Cola
Principal Business Systems
Quaker Oats
Richard McDonald
Ruthy's Bakery
Siggi's Yogurts
Signs and Decal
Staples
Tory Burch
Trattoria Dopo Teatro
Tropicana
USA Coach
A special thank you to Erwin Avila, Oana Baceu, Diego Del Sol Garcia and Andrea & Roberto Cannizzo. The children's joy and laughter proved to be the climate for the occasion. Captain Henry from USA Coach ignited each and every child with a magical dream. USA Coach is one special bus tour company and sponsor. The New York City Fire Department's Hot Dog and Captain Henry was a marriage made in heaven.

"Reach for a star and you will be blessed with a galaxy." TM by Eve Fenton.

Vicki Fenton, CEO & President