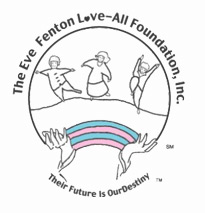 The Eve Fenton Love-All Foundation, Inc.
Grand Central Station
P.O. Box 1258
New York, NY 10163
On Friday, April 17, 2009, the Eve Fenton Love-All Foundation had its fourth annual run-a-thon event (1st event - March 24, 2006). It was held at East River Park and 6th Street. The sunshine day reflected a day made in heaven with the warmth of 72 degrees and the sun reflecting the panoramic view. The New York Road Runners Foundation worked in concert with the Eve Fenton Love-All Foundation for kids in need by showcasing their great programs highlighting the proper physical education for the ultimate success and wellbeing of our future generation. Once again an oversized thank you is extended to the NYRR Foundation Executive Director Cliff Sperber, coach Gherman, Coordinator Rick Hoffman and our great Fire Department (the best in the nation), Engine Company 28, Battalion 4, Division 1: Lt. Eric Knutsen, FF Rob Werneken, FF John Leverolk, FF Jason Fredette and FF Chris D'Emic. Not withstanding, volunteers Oana Avila and Erwin Bacia, Andrea and Robert Cannizzo.
Thank you to our great sponsors: Domino's Pizza at Grand & Houston, the Bread Factory at 935 Eighth Ave., Cascina Ristorante, D'Agostino Supermarket, Delancey Desserts, Duane Reade, Gristedes Supermarket, Pilo Arts, Signs and Decal.
We concluded this sunshine day with a trophy of excellence for these great prospective Olympic runners and a celebration with many pizza pies and desserts, with joy and laughter. This run-a-thon presented physical education at its best.


Vicki Fenton, CEO & President