After two years of total commitment Vicki Fenton established the Eve Fenton Love-All Foundation, in memory of her mother. Its inaugural charity events was held recently at Cipriani's Rainbow Room in Rockefeller Center. The funds will provide holistic services to disabled and indigent children in New York.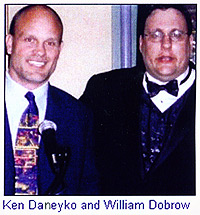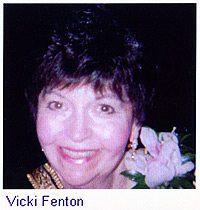 "My grandmother and mother devoted their lives to helping children," Fenton said. It was her dream to start an organization to continue the legacy.
She remembered two songs that her mother always sang to her. Bei Mier Bistu Shayn and I'll Be Seeing You in Apple Blossom Time.
Fenton is extremely confident that she will reach her goal of raising $30 million to be used to help her children.
New York City Council member Gale Brewer presented a proclamation in honor of Dr. Alan M. Aron, Director of pediatric neurology at Mt. Sinai.
Three-times Stanley Cup champion Ken Daneyko was honored by the foundation's financial advisor William Dobrow.
Fenton is planning her next event at Cipriani's Rainbow Room on February 12, 2006.