February 26, 2013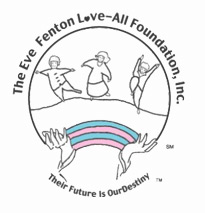 Vicki Fenton of the Eve Fenton Love All Foundation
Grand Central Station
P.O. Box 1258
New York, NY 10163
Dear Vicki,
On behalf of the very special children and families of Chai Lifeline, I would like to extend a note of appreciation to you for the donation of the beautifully arranged gifts in honor of Chanuka. They were distributed to sick children in honor of the holiday and enjoyed at home and in the hospital. We are sure that the gifts will help us continue to bring happiness to the lives of ill children and special smiles to their faces.
Chai Lifeline is the largest international non-profit organization that provides social, emotional and psychological support services to seriously ill Jewish children, their families and communities. Though our network of regional offices we offer 21 year-round services that include professional case management; crisis intervention; insurance support services; the innovative ChaiLine telephone support groups; ChaiLink, a video link to allow sick children keep up with schoolwork and classmates; family retreats; a year-round respite program at the Stella K. Abraham Respite Center, and our celebrated summer camping program, Camp Simcha. We recently opened ChaiHouse, an overnight, homelike setting that enables families to stay together during a child's hospitalization, and Chai Family Centers, neighborhood-based counseling centers that allow every member of the family to receive support without leaving the community.
Your contribution encourages us to continue our mission to provide these vita; services to help sick children throughout the world.
In this merit, may Hashem bless you with prosperity and good health for many years to come.
Sincerely,
Nachman Maimon
Program Administrator