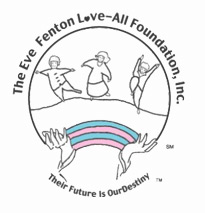 The Eve Fenton Love-All Foundation, Inc.
Grand Central Station
P.O. Box 1258
New York, NY 10163
On Sunday, May 3, 2009, the Eve Fenton Love-All Foundation had a memorable event at the Broadway Comedy Club located at 318 W. 53rd St. What a sponsor! What an event! The owner and his staff provided us with the inspiration and the treasured beacon light to night that proved to be a Divine Gift. First on our program, the tables were set up with great appetizers, hors' d'oeuvres and the wine from our Dream Team Sponsor, the Broadway Comedy Club. The silent auction tables were a-glow and there was a preview of music by the king of cabaret pianists, Jerry Scott, to the delight of the audience. Next on the program, vocalist Ellen Weiss and entertainers, Terry Scott and John Luke: a magical music delight. Dinner was incredible, by enjoying culinary delights from the best restaurants in town. This dream came directly after the appetizers. Thereafter, our Foundation presented a Merit of Achievement Award to FDNY Chief of Operations, Patrick McNally, which was received by FDNY Assistant Chief of Training, Thomas Galvin, who brought his assistant, Firefighter Michael Ryan. Additionally, a Proclamation from the Governor to our Foundation's Executive Medical Director, Dr. Alan M. Aron – Director of the Pediatric Neurology Clinic at Mt. Sinai Hospital and our Merit of Achievement Award was presented to our Foundation's esteemed Dr. Robert Rapaport, Director of Endocrinology and Diabetes at Mt. Sinai's Pediatric Clinic. Last and most rewarding, a tribute by US Congresswoman Carolyn Maloney, placed on Congressional Record, presented to Vicki Fenton, Foundation founder by Juanita Reyes, Scheduler for Congresswoman Maloney. All these proclamations and all these honors proved to be the highlight of the evening, totaling thirteen proclamations in just three years. Vicki asserted later, "This is an incredible reverie and an indication that the light at the end of the tunnel is reflecting on the Eve Fenton Love-All Foundation." A special treat came from our renowned and well acclaimed violinist, Kathryn Kienke, who brought two very young and tremendously skilled violinists to this event: Madeline Castle and Mahiro Tsukada. They brought the house down with applause.
Desserts from the great bakeries in New York and many extra culinary delights, along with two comedians that were featured: Steve Marshall and Dave Konig proved that laughter is the best medicine. Many a thank you to the FDNY: Chief of Department, Salvatore Cassano, Chief of Operations, Patrick McNally, Assistant Chief of Training, Thomas Glavin, Firefighter, Michael Ryan. Additionally, thank you to our sponsors and supporters: Dr. Alan M. Aron, Dr. Robert Rapaport, Congresswoman Carolyn Maloney and Scheduler Juanita Reyes, Maurice DuBois, caterer and Rev. Teresa Scott, Adam Stave, the master of ceremonies and also the President of Adorable Abodes, Judith Ripka Jewelry Bar, Grandstand Sports, our great volunteers: Erwin Aiola, Andrew and Roberto Cannizzo.
This event came into sharp focus with the philosophy, "Love, Laugh and be Happy," producing the Golden Hour for kids in need.
Another big thank you to:
Adorable Abodes – a class act for man's best friend
Avanti Nails & Spa - nails and spa on the right avenue
Borghese – the aristocrat of cosmetics with the artistic touch
Brian Schachter – a trial attorney in the winning circle
Bread Factory 935 8th Avenue - the gourmet incentive with the magical touch
Broadway Comedy Club - laughter is the best medicine
Bulova Watch Company – the right time for one and all
Caché - prestigious and deluxe fashions with a flair
Carmine's Restaurant - incredible Italian food
Cascina Ristorante - a visit to Italy is not necessary after eating here
Chocolat Moderne – delectable French chocolate with an innovative flair
D'Agostino's - a caring supermarket for kids in need
Delancey Dessert Company - unbeatable for desserts
Diane von Furstenberg – the pinnacle of fashion with the aristocratic flavor
Dior – the French cosmetic of style and grace
Duane Reade – first and foremost, the best in New York
Elizabeth Arden - great cosmetics and toiletries
Esprit - a global store with the right spirit
Ferrara Bakery & Café – the golden hour for kids in need
FDNY – the best, the bravest and most supportive humanitarians
Fuji Film - always reflect a good image
Grand Stand Sports – top of the line in sports memorabilia
Gristedes - a special supermarket that extends a helping hand
Il Melograno - Italian food at its best
Jonevon Furs – furs that are synonymous with elegance
Judith Leiber – synonymous with elegance
Judith Ripka - a fashion designer of fine jewelry that stands out as a great dynamic humanitarian
Kozy Shack – a special treat with a delectable taste
La Revista Ristorante - the true essence of Italian taste to warm the heart
Magnolia Bakery – precious cuisine treats can come in small packages
Majorica Jewelry – lustrous pearls that reflect aristocracy
Matles Florist - nature's best
Matt's Grill - St. Patrick's Day 365 days a year
Morton's Steak House – unbeatable steak with an in-house special treat
Murano Auto Sales, NJ – a classic look and innovative auto company
Nail Stage 915 8th Avenue - the artistic flair of producing beautiful hands with professional care
Natural Gourmet Institute - organic and healthy food for one and all
New Jersey Devils - an award winning hockey team
New York Giants – the winning team on all fronts
New York Road Runners Foundation – the foundation with the great track record
New York Tennis & Racquet Club - a prestigious health club
Park Avenue Post Inc. - a global communications company with expertise
Pepsi Bottling Company of NY - always uplifting and satisfaction to all
Pilo Arts - a great company with a heart of gold
Pita Grill – PG stands for pretty great, gourmet food!
Porter House New York – upscale gourmet food
Prada – perfection at its best
Purnima Restaurant – gourmet treats that bring happiness to your palate
Quaker Oats - a well established company that stands by nutrition and wellness
Quest Creations – with an innovative taste and design
Richard McDonald - a man with a golden heart
Ruthy's Bakery – a sweet taste of success
Second Avenue Deli - culinary mouthwatering gourmet delights
Serendipity – a daydream come true
Siggi's Yogurt – a nutritional delight
Signs and Decal - a company with a heart of gold
Stage Door Deli – the right door to the inner circle of great food
Staples - a great store with items for all needs
Thalia Restaurant - gourmet dining at its best
Time Sports International/NY Sports Club - the way to stay fit and healthy
Tropicana - a nutritious drink for one and all
V Sandwich Bar – a 2009 culinary delight
"Reach for a star and you will be blessed with a galaxy."TM Since love makes the world go around, let us all join in to a humanitarian endeavor for kids in need.

Vicki

Vicki Fenton, CEO & President