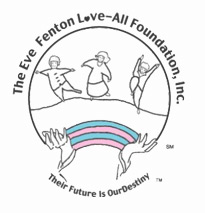 The Eve Fenton Love-All Foundation, Inc.
Grand Central Station
P.O. Box 1258
New York, NY 10163
www.evefentonfoundation.org
On Sunday, October 4, 2015, the Eve Fenton Love-All Foundation hosted the happiest hours for kids and young adults with some members of their families at the Blythedale Medical Center in Valhalla, NY. The donations of gourmet food and treats for the patients were bountiful. Moreover, the gifts were bountiful as well.
Our great sponsors were as follows:
Ruths Chris Steak House
Sergio's Restaurant, Valhalla
Famous Famiglia
D'Agostinos Supermarkets
Duane Reade
Gristedes
Seasons Supermarket
Pepsi Cola Company
Principle Business Systems
New York Yankees
FDNY
Top Creative Jewelry Corp.
Top Fragrance Cosmetic Co.
Valera Global - Chauffeured Limo Services - the best in the tri-state area, as well as abroad.
Super kudos to Alan and Miriam Zayas and daughter Destiny. Alan and Miriam worked diligently with the hospital staff, Debbie Sicari and others, by picking up the food and gifts and coordinating the outreach program. Destiny, a young superstar at 8 years old, read enlightening stories to the children with style and grace. The special superstar of our annual event was presented by the one and only comedian, Bob Greenberg. Laughter and joy makes the world go around. After Bob's awesome performance the earth encircled several times around. The best of the special annual event came when one of the patients inquired as to whether we would return next week for another party. Thank yous were above and beyond.
We are at the monumental forefront of all new dimensional outreach programs. The vanguard Eve Fenton Love-All Foundation navigates to bring health, wellness and education to empower ultimate success for our future generation.
"Reach for a star and you will be blessed with a galaxy" – Eve Fenton.
Holiday blessings to one and all.

Vicki Fenton, CEO & President