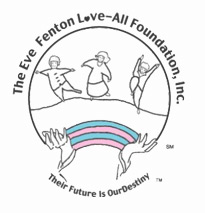 The Eve Fenton Love-All Foundation, Inc.
Grand Central Station
P.O. Box 1258
New York, NY 10163
     On Thursday, April 7, 2011, the Eve Fenton Love-All Foundation proudly celebrated the sixth annual Runathon since March 2006. Our Foundation worked in concert with the New York Road Runners Foundation. This annual event has proven that, "Determination is the gateway to success." TM The NYRR Executive Director, Cliff Sperber, is a great treasure due to his prestigious expertise as the best of the best in his profession.
     The day commenced with clouds and the minute we arrived at our Runathon destination, the sun came out in all its glory. A great track run with a strong presence of the best, also known as FDNY Tony Mancuso, who helped manage a spectacular event, Lt. Frank Minetta assisted in this process and Captain Charlie Roberto of Ladder 26, brought his fire truck including some of his ladder company to the event, which brought an abundance of delight to the kids.
     Our trophy was presented to the team which was received with cheers and smiles. Thank you to our sponsors: Justino's Pizza, Ferrara's Café & Bakery who provided the mouthwatering desserts and other great amenities came from the one and only supermarket chain, D'Agostino's.
     A big time thank you to our sponsor and photographer, Jim Manley, who has great professional expertise and all of our sponsors for "upholding the Eternal Flame of Life for kids in need and kids with special needs." TM
     Our sixth annual Runathon marked a quality day of love and success for our future generation.

Vicki Fenton, CEO & President