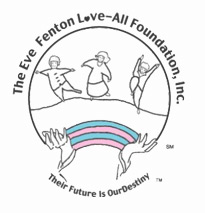 The Eve Fenton Love-All Foundation, Inc.
Grand Central Station
P.O. Box 1258
New York, NY 10163
www.evefentonfoundation.org
On Wednesday, July 8, 2015, the Eve Fenton Love-All Foundation worked in concert with the New York Yankees to sponsor fourteen year old Avi Gross and his family with tickets for the Yankee game at 7 PM as part of a "Dream Come True" outreach mission. At this time, Avi, a young energetic teenager, is enduring a very serious medical condition. The New York Yankees donated tickets and a very special package, also known as tender loving care to Avi, bringing ultimate jubilation and enjoyment, viewing a New York Yankee game. Additionally, I was advised that Avi's name was on the scoreboard during the game. Wow! Avi's lifetime dream was achieved with style and grace. The New York Yankees won the game and also won the hearts and souls of one and all. Avi and his dad, David, stated, "Yankees win!" and the entire section stood up and chanted "Yankees win!" in a chorus.
In essence, the humanitarian love of a "Dream Come True" succeeded in its mission for Avi. The Eve Fenton humanitarian mission is to empower a disabled child or young adult to a better quality of life in order to navigate to the pinnacle of success. Thank you to Robert at the New York Yankees for getting this project in motion and making a "Dream Come True" for Avi. Thank you to Jennifer and her great administrator for confirming all of the arrangements for that day. Not withstanding, a special thank you to Bill Dobrow for his assisting Vicki, while our terrific board secretary, Helen Day was away on a mini-vacation. Bill assisted with this strategic project by getting last minute emails out to the Yankees which were imperative for this program.
The Eve Fenton Love-All Foundation and the New York Yankees walked the humanitarian avenue upholding the Eternal Flame of Life for our future generation.
Dedication, determination and ultimate delivery – "mission to fruition" TM by Vicki Fenton.

Vicki Fenton, CEO & President