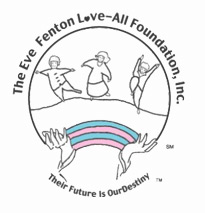 The Eve Fenton Love-All Foundation, Inc.
Grand Central Station
P.O. Box 1258
New York, NY 10163
On October 7, 2008, the Eve Fenton Love-All Foundation hosted a Fall Harvest Outreach Event at the Mt. Sinai Pediatric Clinic for children battling debilitating and life-threatening medical conditions. Our mission is to uphold a wellness program via proper nutrition and physical education for a healthy and successful future generation. One of our proud and valued sponsors, Duane Reade, has supported our Foundation in the above fundamental areas by upholding the Eternal Flame of Life for kids in need. Our promise of commitment is the humanitarian magic carpet that makes a difference.
The day was filled with the love, laughs and be happy syndrome. The gourmet delectable foods and beverages; special desserts, a surprise of an overwhelming amount of gifts generated excitement and appreciation by all the children and their family members and of course the Mt. Sinai doctors, nurses and staff. This memorable blockbuster event centered around these special children with great entertainment provided by the FDNY Fire Safety Division with stories on fire safety, treats and favors. A special New Jersey Devils mascot, by the name of Rob Peters, brought laughter, giggles and basic joy by his little dance while our dynamic Joel Landy sang and played his guitar.
Two Proclamations of Honor were delayed in arriving at the event due to pressing governmental matters. One proclamation was received from US Congressman Jerrold Nadler and the other proclamation was from NY State Senator Eric Schneiderman. This will total eight Proclamations of Honor in a little over two and a half years. A special thank you to our governmental officials for supporting the Eve Fenton Love-All Foundation's promise of commitment to uphold the Eternal Flame of Life for kids in need. The incentive to provide quality care and love is the intrepid bridge, which upholds a proven wellness program and physical education for a stronger gateway to success. Diabetes, neurological disorders and many debilitating medical conditions come from the lack of nutritional enlightenment and proper exercise. Thank you, Duane Reade, for that special support of wellness outreach.
Thank you to all our great sponsors, also known as angels with documents for kids in need. The following voluminous list of sponsors displayed their humanitarian efforts by bringing happiness and joy to our 2008 Fall Harvest Outreach Event.
ABM Janitorial Services - a great company supporting kids in need
Avanti Nails & Spa - nails and spa on the right avenue
Avon Products - innovative great products
Azucar/Guantanamera Restaurant - a lively restaurant with great food
Bamboo 52 - the restaurant and bar for the upbeat in-crowd
Bread Factory 935 8th Avenue - the gourmet incentive with the magical touch
Broadway Comedy Club - laughter is the best medicine
Caché - prestigious and deluxe fashions with a flair
Carmine's Restaurant - incredible Italian food
Cascina Ristorante - a visit to Italy is not necessary after eating here
Champion Couriers - they ride the road with the wind on their back to success
Chase Bank - you always have a friend at Chase
D'Agostino's - a caring supermarket for kids in need
Delancey Dessert Company - unbeatable for desserts
Dominos 965 Amst. Ave @ 107 St.. - a mouthwatering pizza to delight children and adults
Duane Reade – first and foremost, the best in New York
Elizabeth Arden- great cosmetics, toiletries and a beautiful handbag for one of our mothers
Esprit - a global store with the right spirit
Face of Stockholm - a skin care products for a perfect face
Fisher Brothers - a touch of grandmother's culinary art
Fuji Film - always reflect a good image
Gallagher's Steak House - renowned, prestigious and known for their great delectable food
Glenn Foods - the energy treats that request a second bite
Godiva Chocolatier - the adrenaline shot for everyone's taste buds
Gristedes - a special supermarket that extends a helping hand
Judith Ripka - a fashion designer of fine jewelry that stands out as a great dynamic humanitarian
La Rivista - special cuisine for gourmet dining
Lord & Taylor - a kaleidoscope of deluxe items from a prestigious store
M&S Jewelry Manufacturing - proof that diamonds are a girl's best friend
Matles Florist - nature's best
Matt's Grill - St. Patrick's Day 365 days a year
Nail Stage 915 8th Avenue - the artistic flair of producing beautiful hands with professional care
Natural Gourmet Institute - organic and healthy food for one and all
New Jersey Devils - an award winning hockey team
New York Tennis & Racquet Club - a prestigious health club
Nice Matin - an ultra deluxe French Restaurant with an upbeat flavor
Passione Restaurant 101St St. & Lex - ziti with grandma's touch
PepsiCola - support in all endeavors
Pepsi Bottling Company of NY - always uplifting and satisfaction to all
Pilo Arts - a great company with a heart of gold
Principle Business Systems - providing satisfactory pleasure to one's feet
Quaker Oats - a well established company that stands by nutrition and wellness
Richard McDonald - a man with a golden heart
Sephora - a better appearance with products by Sephora
Signs and Decal - a company with a heart of gold
Staples - a great store with items for all needs
Swarovski - a precious stone that reflects a prestigious precious company
Time Sports International/NY Sports Club - the way to stay fit and healthy
Tropicana - a nutritious drink for one and all
Very Good Things - the title speaks for itself
Vice Versa Handmade Art Bags - deluxe evening purse fashion desigZ